Day of the Dead (known as Día de Muertos in Spanish) is celebrated in Mexico between October 31st and November 2nd. On this holiday, Mexicans remember and honor their deceased loved ones. It's not a gloomy or morbid occasion, rather it is a festive and colorful holiday celebrating the lives of those who have passed on. Mexicans visit cemeteries, decorate the graves and spend time there, in the presence of their deceased friends and family members. They also make elaborately decorated altars (called ofrendas) in their homes to welcome the spirits.
We are very happy to announce that Escuela Mexicana won the first place for "Reina Catrina" at "5th edition La Catrina Vive Festival". A tradition to commemorate Day of the Dead in our beautiful city and country. It is important to mention that the design and making of this stunning catrina was all part of the enthusiasm, creativity and hard work of our dedicated staff.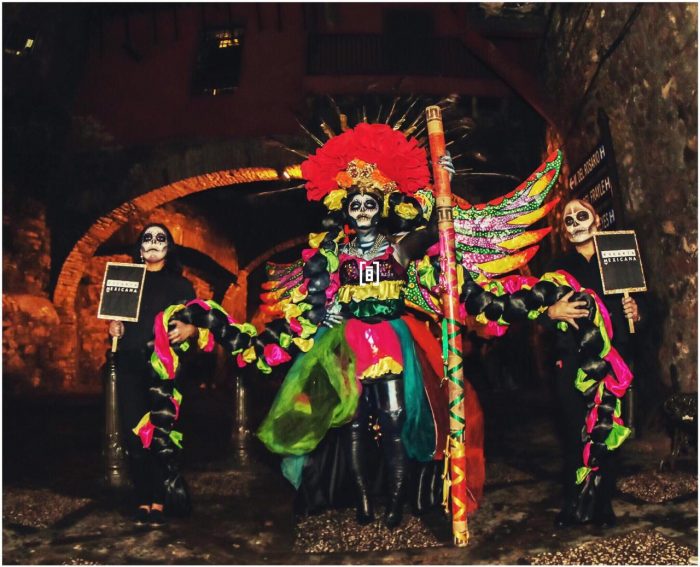 Because of its importance as a defining aspect of Mexican culture and the unique aspects of the celebration which have been passed down through generations, Mexico's indigenous festivity dedicated to the dead was recognized by UNESCO as part of the intangible cultural heritage of humanity in 2008.