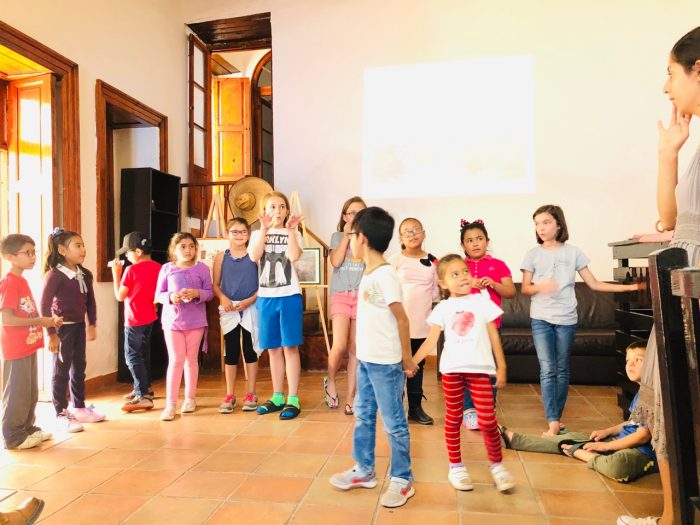 This year we had an amazing summer course! Kids from Mexico and United States got along together with super fun activities for 3 weeks.
They learned how to make piñatas, lucha libre masks, alfeñiques (typical Mexican candy for Day Of The Dead), they even learned about legends of Mexico and USA.
The Summer Course lasted 3 weeks from Monday to Friday and besides having crafts and games they had 2 hours per day of grammar and conversation in Spanish and English.
In the last day of classes, our students had they graduation and presentation ceremony. They delight us with wonderful plays, explanations about the differences between Mexico and USA, dancing, singing, etc.
We hope to see your children next summer!