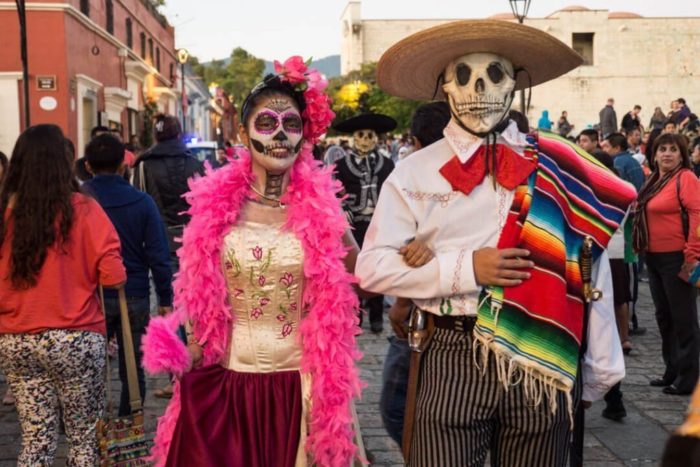 In case you ever wanted to visit Mexico and live the experience of Day of The Dead, hesitate no more and visit Guanajuato.
Plenty of activities are made on our city and our school. This year in Escuela Mexicana we devoted an entire week to our dead ones.

Also, this year we had a -stained sawdust workshop- which was the first step of our 3rd participation in "El Tapete de La Muerte" (which we will explain forward).
Stained Sawdust Workshop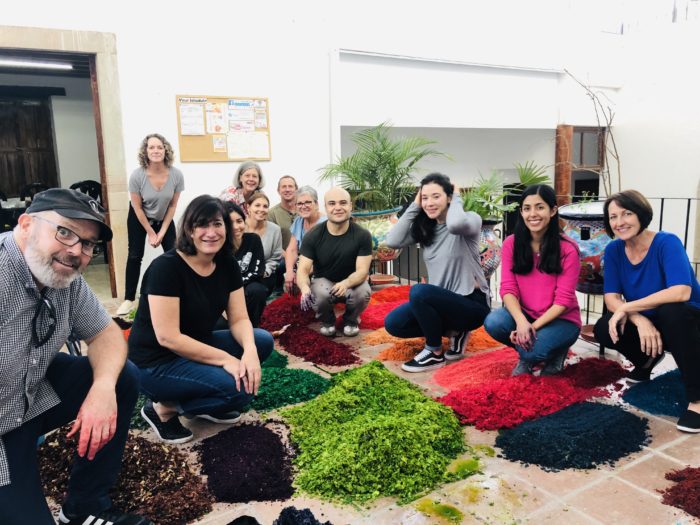 This year we gathered with our dear students to teach them how to stain the sawdust for out Tapete. This year we shared this workshop with Juan Carlos (Academic Coordinator) and Cybelle (Students Affair director). Both taught the students the process and began working on it earnest.
Altar de Muertos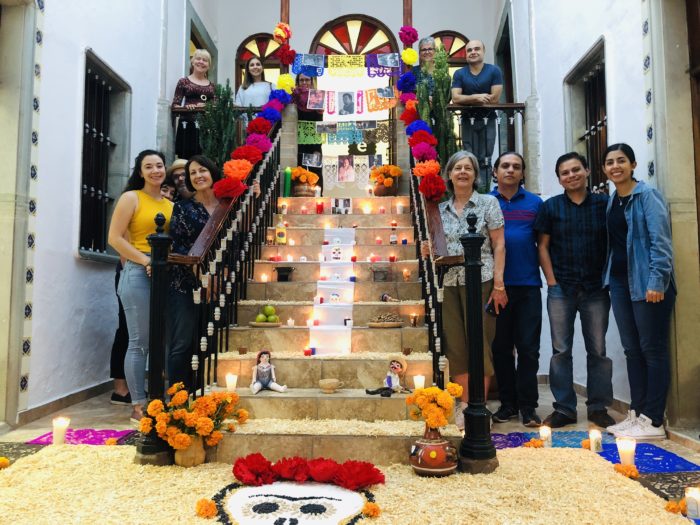 Set up and explanation
Of course we could not miss our traditional set up of our Altar de Muertos with our students and staff.

Every year our students bring their offerings (flowers, candles, papel picado, etc) and the photographs of their deceased loved ones to put them in our magnificent altar.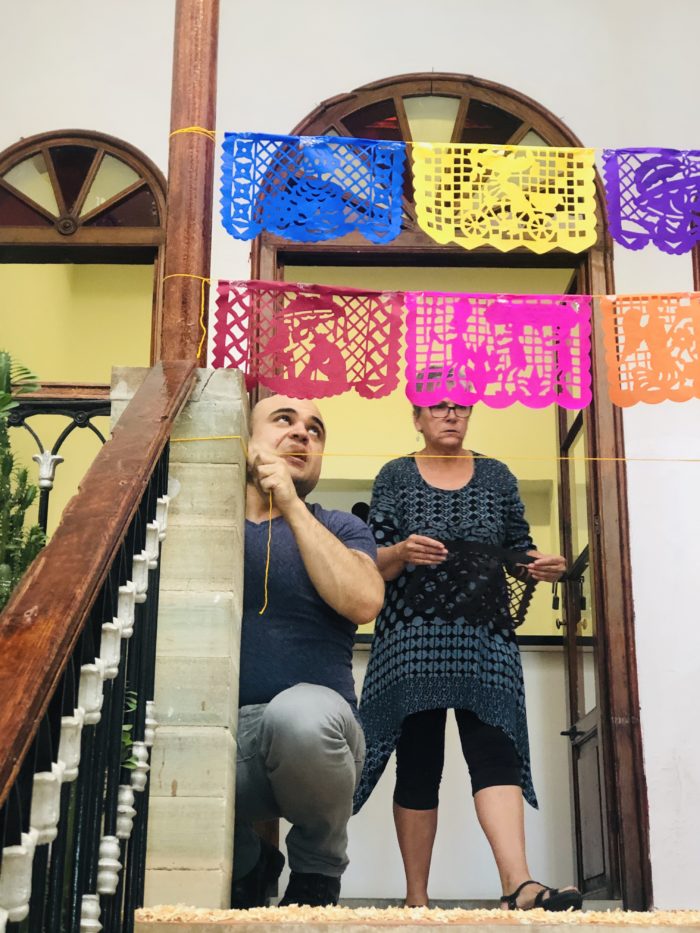 This year right after we finished the set up, Carlos our teacher, delighted us with a very complete explanation of the elements and history of this millenary Mexican tradition.
Later we gathered and had a delicious tasting of Pan de Muerto.
TAPETE DE LA MUERTE 2019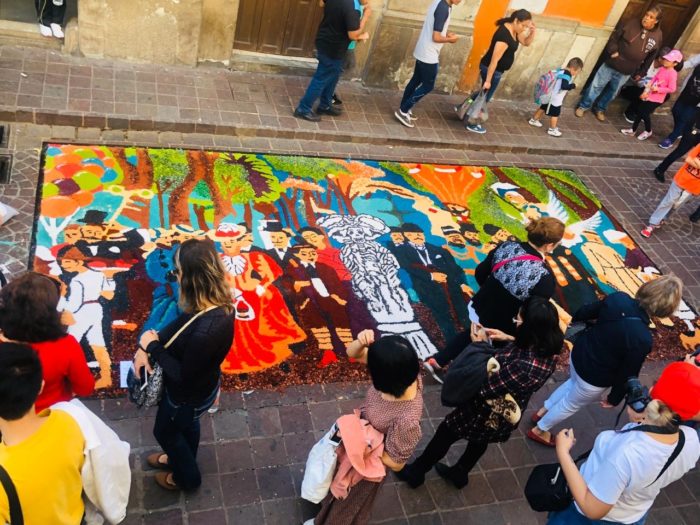 Its 7:00 am and we meet at the entrance of our school to head to our spot in our city main Street. Students and professors carry bags full of stained sawdust. We work in team and gradually our Tapete is taking shape right in front of our eyes and the eyes of the curious tourists that walk trough the street to take a look of the process of more than 50 tapetes that families, institutions and businesses are making.
This year we decided to make tribute to one of our most magnificent painters in Mexico history: Diego Rivera. Our Tapete is in honor of one of his most famous murals: Sueño de una tarde dominical en la Alameda Central.
original mural

our Tapete
After 6 hours of work we finished our beautiful Tapete.
El Tapete de La Muerte is a celebration for Day of The Dead 💀. Every 2nd of November families, friends, businesses, and institutions gather trough the main street of Guanajuato to commemorate our dead ones with giant mats made of flowers, seeds and sawdust. This year was our 3rd participation.

JOIN US NEXT YEAR! DON´T MISS THIS INCREDIBLE EXPERIENCE!