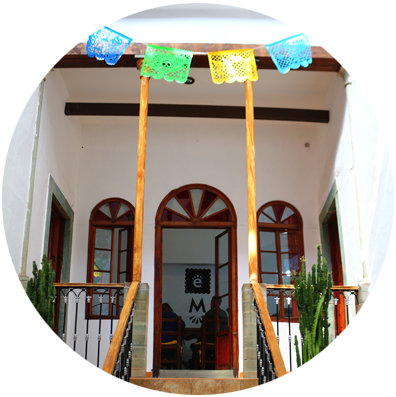 Escuela Mexicana is the creation of Hayde López Rodríguez.
In the early 1990s, Hayde began to organize intensive and customized classes at her guest house, Casa Mexicana.

The demand grew over the years and in 2000, she founded Escuela Mexicana, a language school with total immersion. Escuela Mexicana mission is to immerse students in an intensive and effective Spanish language learning and cultural experience in a comfortable and friendly environment.
Escuela Mexicana is an institution in the state of Guanajuato, Mexico, which has as main focus the teaching of Mexican culture and Spanish as a second language (L2) to international students from all over the world.
The school is located in the heart of the city of Guanajuato, only 3 minutes away walking from the historic center in one of the most representative and popular neighborhoods in the city. Its magnificent location allows students to close interaction with the cultural and social life of Guanajuato.